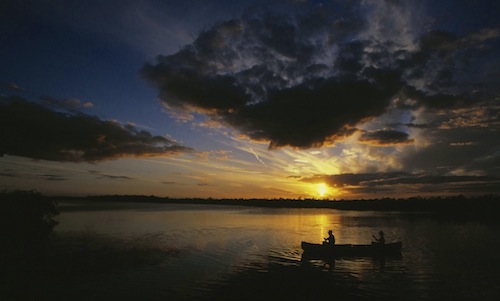 First Trip
My first trip to the everglades was a five-day canoe trip in March 1980. A friend from Massachusetts and I drove down for spring break. We dropped the boat into Coot Bay Pond and paddled to Cape Sable, then back to Flamingo. I think we saw four other boats during that time. It was a wild, unforgiving place- hot, no fresh water, bad bugs, hellish sun. There was no one around. If you had a problem you were on your own.
I loved it.
The birds were incredible. We caught a chunky fish with a big spot near its tail. We didn't know what it was but we ate it. It was good.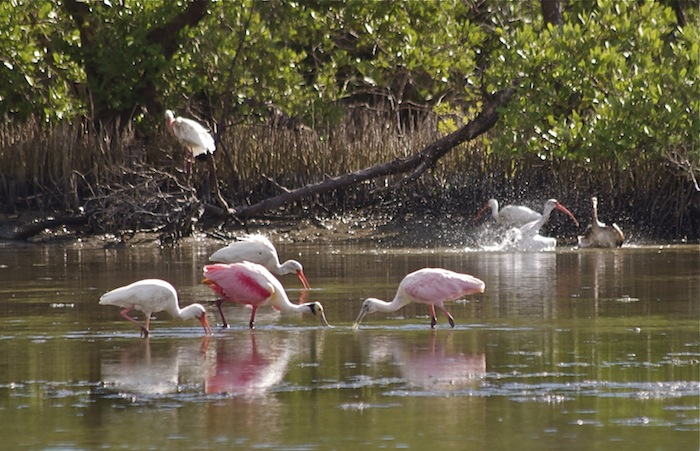 the birds were incredible
We left the Joe River chickee at dawn one morning. We had to catch the last of the tide to the Gulf. We got to the mouth of Little Shark River just after sunrise, at almost dead low tide. Tarpon rolled everywhere. I'd never seen one before. Each fish we saw just added to the magic and excitement of the moment.
Three hit my Rebel. Of course, all jumped right off. It was a watershed moment for me in my fishing career, simply a spectacular, unexpected, amazing event.
In spite of all the fish we had to keep going. There were many miles left.
When we got to middle Cape Sable there was a small aluminum skiff beached there. The lone fisherman walked the beach, casting. Not much was said at first.
The moon must have been at the right phase because the current ran so hard off the point that a whirlpool had formed. You didn't need to be Joe Brooks to know that fish were there. I cast a jig over and over but did not get a bite.
Read the rest at http://johnkumiski.com/the-everglades/

John Kumiski
http://www.spottedtail.com
All content in this blog, including writing and photos, copyright John Kumiski 2013. All rights are reserved.
Related articles