Panhandle Travel Report
Vacationing with my bride and doing research, I did not fish this week. We have a Panhandle Travel report.
I would like to wish all my readers a healthy, prosperous, and fish-filled New Year.
Tuesday morning Susan and I drove up to Port St. Joe. We stayed in a Mainstay Suites there. No one will mistake it for plush, but for simple accommodation it worked well.
I'm looking for information about freshwater fishing up here. Apparently freshwater is fairly ignored.
We went to the Constitutional Convention museum. The Florida constitution was written in St. Joseph, just a few years before the town was decimated by a yellow fever epidemic.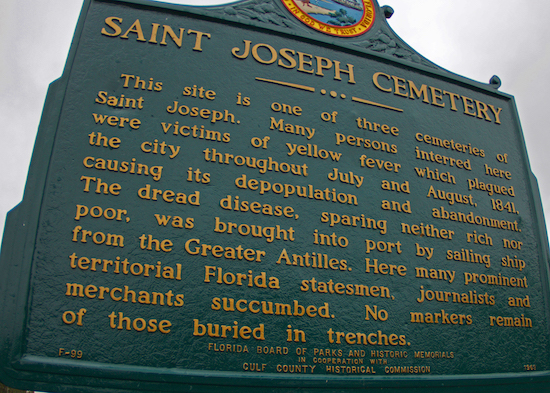 After a couple days we moved to Apalachicola, staying at a B&B, without the B. Don't assume they're making you breakfast I guess.
We visited the Orman and Raney houses, museums both. While both were very worthwhile, the docent at the Orman House was one of the best I've ever seen. This town made its money shipping cotton. Fishing came in afterwards. Now it's pretty tourist-y.
There's a nice little fly shop here, the Forgotten Coast Fly Company. That's where I learned freshwater fishing is fairly ignored. Everyone is chasing salty fish.
Susan and I drove out to Sopchoppy to visit a famous(?) potter there, George Griffin. A wonderful guy with beautiful work, it was well worth the drive. We bought a bowl, but I wish I had more money to spend.
We went into Tate's Hell and took a walk on the dwarf cypress boardwalk.
We stopped at the Carrabelle Junction for lunch. Yummy!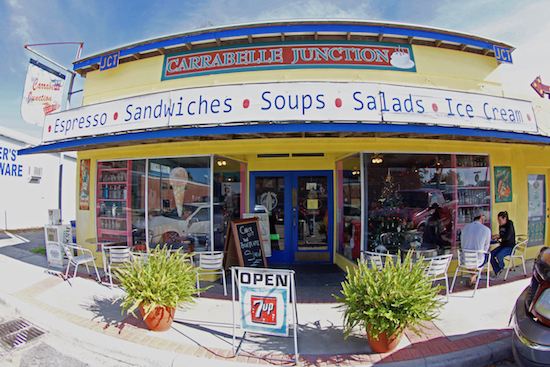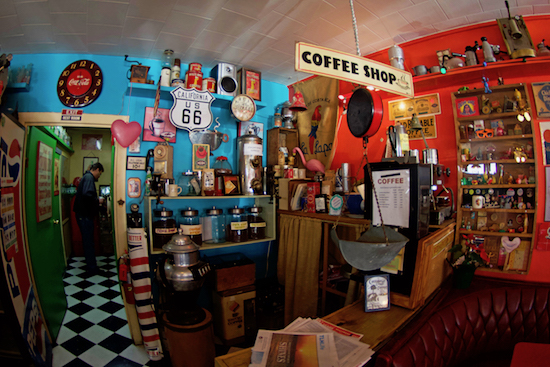 I took a picture of Susan and a giant female oyster at the Franklin County Tourist information center.
We're going to the beach tomorrow, and Sunday is wide open. I'm getting some work done, and we're getting some relaxing done. And we are eating some seafood, especially oysters!
And that is Panhandle Travel report.
Life is great and I love my work!
Life is short- Go Fishing!
John Kumiski
www.spottedtail.com
http://www.spottedtail.com/blog
www.johnkumiski.com
www.rentafishingbuddy.com
https://www.smashwords.com/profile/view/jkumiski
All content in this blog, including writing and photos, copyright John Kumiski 2017. All rights are reserved.