Spotted Tail Fishing Charters gets a lot of repeat business because we're pleasant, professional, hard working, and we produce. Here's what some of our anglers have said: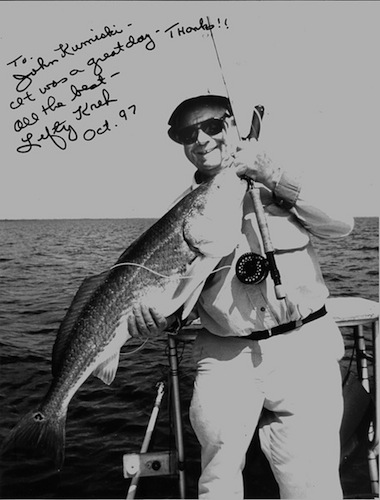 "I have fished all over the world with dozens of different guides, and Capt. John Kumiski would have to rate as one of the best. He is knowledgeable, patient, and skillful. My son and I will never forget catching in one morning on fly rods two redfish weighing a total of 40 pounds." -Michael Barnett
"John, we had a great time! All anyone could possibly ask for. We had plenty of shots at trophy fish, Steve caught a personal all-tackle record trout. Fishing is about quality time spent with congenial souls, and I don't know what would have made that trip any better. Well, maybe a few more, just a few, of those humongous trout on the rod; but if it were about numbers I'd leave the fly rod home." -Aubrey Thompson
"Thanks for a memorable day. There have not been many fishing trips where I have been pursued by an alligator, nearly rammed by a manatee, caught some good fish, lost some great fish, chased tarpon around a bay…"  – Keith O'Donell
"Thank you for the great day fishing.  You put us on all kinds of fish and that is all a person can ever ask for.  I like that you bypass all the latest doo dads and fishing gadgets/gimmicks and concentrate on hardcore fishing.   I think we did pretty well considering the lockjaw that seemed to be so prevalent.  Robbie and I learned a lot too."  -David Cline
"I cannot thank you enough for yesterday. I had one of the best days of my life and I enjoyed every minute. And of course, I can't stop thinking about: 'Lane, have you ever tried tarpon fishing? You'd be really good at that.'
"Yes, I need to try that.
"But I'll be back for reds, too. That's some awesome stuff. I'll send others your way, as well. Thanks again."   -Lane Thurgood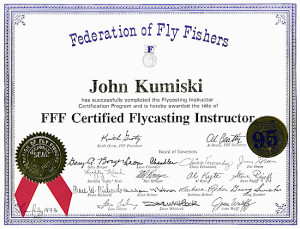 "Even with the cold temps Capt.Kumiski was able to find lots of fish for me to cast to…and I even managed to hook a few; 2 reds and a nice trout. John is a great guide and an interesting conversationalist, definitely a lot of fun to spend time with while catching some fish." -Dave Azar
 "Of all the times I had been to Boca Grande to catch Tarpon, I had never come close to even hooking one. One trip with John in my own back yard and I not only hook a Tarpon, I catch two! Thanks for the Tarpon, John!"   – Patrick Phillips
"I have never gone fishing with anyone more knowledgeable, relaxing, and fun!!" -Kathy McCarthy LaFlam
"I would like to thank you for a great fishing trip. My son and I will treasure this trip for some time. We have never been on a guided fishing trip like this one. This trip was fantastic, your personality and demeanor is perfect for your job. Your courtesy on the water was exemplary." -Randy Sorbi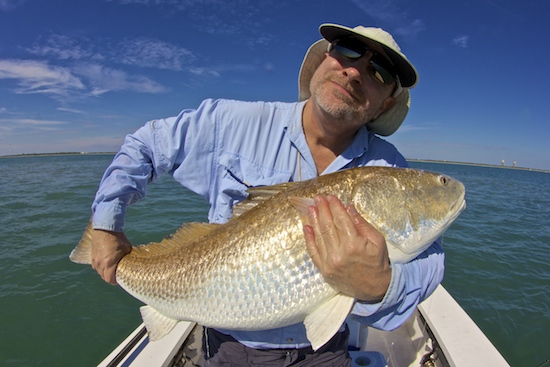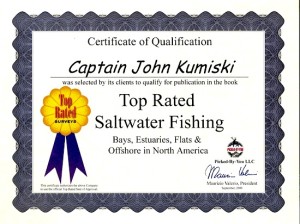 "Just a note to thank you for the outstanding day Laura and I spent fishing with you. It may have been one of the most enjoyable days I have ever had fishing. I have been recommending you highly." -Gene McDonough
"I can't wait to come back. It was one of the best experiences I have had in a very long time. Thank you for all you did to make it that way." -Tom Hartman
"Thank you for giving me a dream trip. You have no idea what a time I had. You worked hard, were knowledgeable, and most of all was a person I liked spending a day in a small boat with." -John Kohler
"AWESOME! Thanks so much for the pics! I had a great time and learned a ton!" -John Meyer
"Thanks for the unforgettable morning!" -Rodney Smith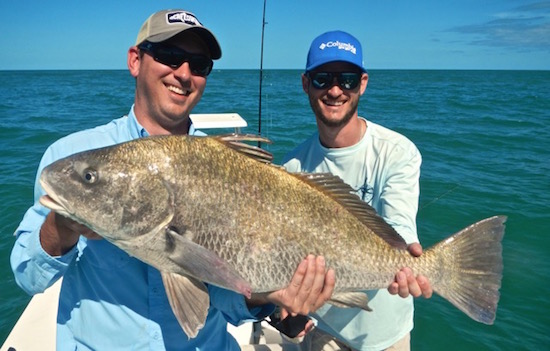 "My brother and I really enjoyed fishing with you today. It was cool to be able to fish in a new location with someone who is so obviously knowledgable of the fishery and of fishing in general.  I'd love to get those photos of the black drum today when you get a chance. That was a pretty cool experience to see all those huge fish schooled up like that. I've never seen anything like that before and probably won't again for a while!  Thanks again!" -Kevin Gardner
"Thought you'd like the photo of the first tarpon of the day! Thanks again for the Very Memorable – World Class – Once in a Lifetime -fishing outing!" -Mac and Sherry Dye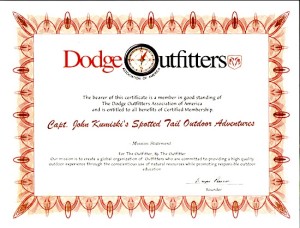 "You are a tremendous guide and I value your friendship as well. I have not had many guide trips but your company was memorable. Thanks for a great trip and I look forward to it again!"   -Larry McGlashan, Woodie's Rattlers
 "It was a great day, thanks!!" -Lefty Kreh
 "John's tenacious ability to continuously put you on fish from sunup to sundown puts him in a class of guides seldom found and makes it easy to rate him top in his field!"
-Dick Dolloff
"John,  I had such a grand time this past Toos-day.  I don't know why it was so much fun but it was…  perhaps, the weather, the ocean blue, giant black drum, expert angler hooking a cobia, finding manta rays, great dinner after, and the best damn fishing guide/ captain and friend to enjoy the outing with.  THANKS so much!!!"  -Dr. George Allen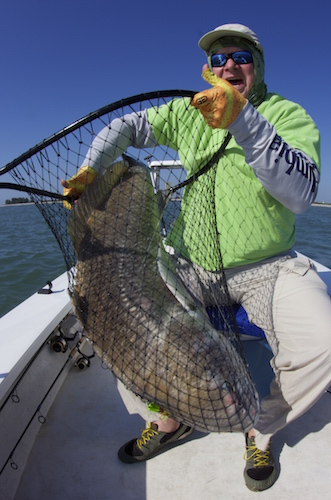 "Thanks again for a great day on the flats!" -Hans de Koenig
 "We had a great time on the water last Wednesday. You did a great job on short notice!" -Paul Parker
 "All in all I had a blast! We caught a lot of fish and we caught a lot of quality fish!" -Patrick Phillips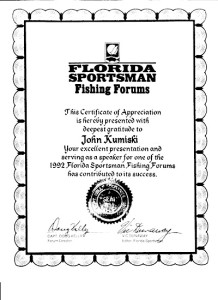 "How does it go…

Waders- $150
Guide- $350
Tom releasing black drum- PRICELESS!
A great experience."– Roland Reems
 "Thanks for everything while Chip and I were fishing in Florida. We'll be back!" -Charlie Westerman
 "Missing 20 shots was more than made up for the one that did come to hand, and I learned from it. The experience was one of my angling 'bests'!" -Anthony Parker
 "Thanks again for my first redfish on the flyrod. Great day. Great guide. Great friend. Great result."   -John Heinzelman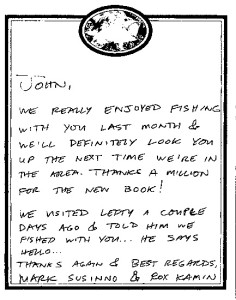 "I have been wanting to go after the redfish in the Banana River NMZ for a while now and before going I picked up your book on where and how to catch redfish in the IRL system. I also had previously read fishing the space coast and I took both of these books with me. We had a wonderful day of fishing and we were on the fish exactly where you said they would be. I just want to give you a huge thank you from me friend Daric and I!" -David Tassos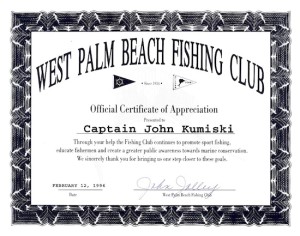 Call today for more information or to book your trip! 407.977.5207