River Breeze Paddling Show and Tell Seminar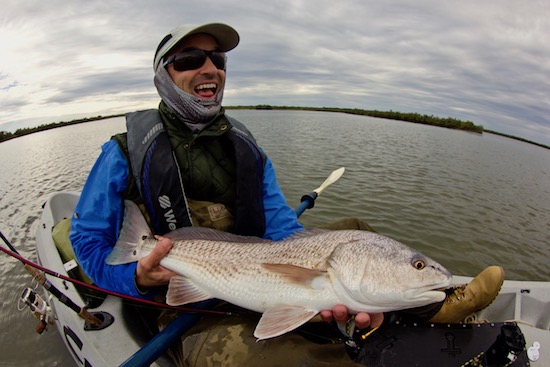 Do you want to learn the secrets of paddle fishing around Oak Hill in Mosquito Lagoon? Then the River Breeze Paddling Show and Tell Seminar is for you!
This exciting and educational six hour long Mosquito Lagoon On-the-Water Paddling Show and Tell Seminar will teach you  how to fish from a kayak or canoe in the Mosquito Lagoon in the vicinity of Oak Hill.
The goal of this seminar is to give participants the knowledge and confidence to paddle fish this area successfully.
Participants must have their own boats, including required USCG safety equipment (PFD and sound-producing device). Adequate drinking water, food, sunglasses and sunblock strongly recommended. Expect to get wet!
The main points covered during this seminar are:
-paddling and wading safely
-essential equipment
-navigation in Oak Hill area of the Mosquito Lagoon
-searching for fish
-stalking fish
-fishing etiquette
What to Bring-
Boat, paddle, required safety gear
Hat, sunglasses, sunblock. Waders recommended
Your refreshments
Your GPS (if you use such devices)
Top Spot fishing chart #N-219 (optional)
Patience and a sense of humor
Dress for the weather!
The Plan-
We will leave out of River Breeze Park in Oak Hill. We will wind our way through Slippery Creek until we can see Eldora. Then we'll head south to the Shotgun. Once in the Shotgun we will cut through the shallow backcountry to eventually find ourselves back in Bissette Bay, after which we will paddle back to River Breeze Park. Total distance may hit six miles. Trip limited to four paddlers.
Plan is subject to change due to wind speed and direction, water level, and other factors beyond our control!
$100 per person.
Please feel free to call me at 407.977.5207 if you want more information!