When Are Tailing Redfish Best?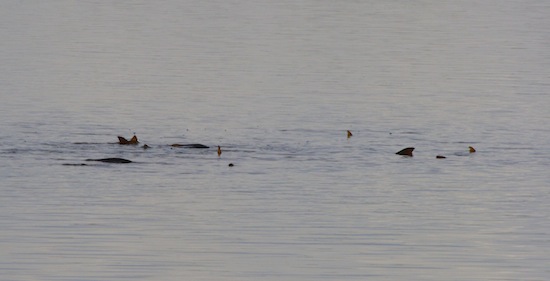 This email came from a reader of my blog:
Hi John-
I've been a subscriber to your newsletter for about a year and it is great. Thank you for the effort.
I purchased a winter home at Lighthouse Cove two years ago and last year bought a flats boat. I am a lifelong fly fisherman from up north who has fallen in love with tailing redfish. Last winter I found a respectable number of tailers in the evenings and even managed to catch a few. We came back down two weeks ago and I have been out six times early in the mornings and have yet to see a tailer. My question is this- are evenings a better time to search for tailers?
I have caught several reds already by blind casting but I really want to cast to tailers. As you can probably tell, I am an addicted dry fly fisherman up north. Thanks again.
Mike
My answer-
First off, thank you for your question about tailing redfish and the kind words.
Concerning your question- Yes. No. Sometimes. All of the above.
It's not winter yet. The water is still quite high (see the gauge here…). The fish may be in the same places you were finding them last winter doing the same thing, but you can't see them because the water is too deep. Or they may not be in those places at all. Things change all the time. The fish's location often varies by season.
In the winter (for our purposes after Thanksgiving) the days are short and the nights are long. The water temperatures are often below the 70 degrees favored by redfish. When is it warmest? Late in the afternoon. Where is it warmest? In shallow water, where tailing activity is obvious. So in the winter, evenings are often the best time to find tailers.
You didn't ask about this, but the situation is reversed in the summer. The crack of dawn is usually best for tailers when it's hot. The water temperature is in the 80s or even 90s and the coolest water is in the shallows before the sun comes up.
Please keep in mind the fish don't read the books and they do what they want, not what I or you or anyone else thinks they should be doing. You will find exceptions to my generalizations. So the best time to go fishing is whenever you can, and the best time to catch fish is when they're biting.
I hope this helps with your understanding of tailing redfish. Good luck, and let me know when the tailing activity improves, please!
JK